Evolution : registration and agenda for UnivEarthS scientific day on Friday 16 May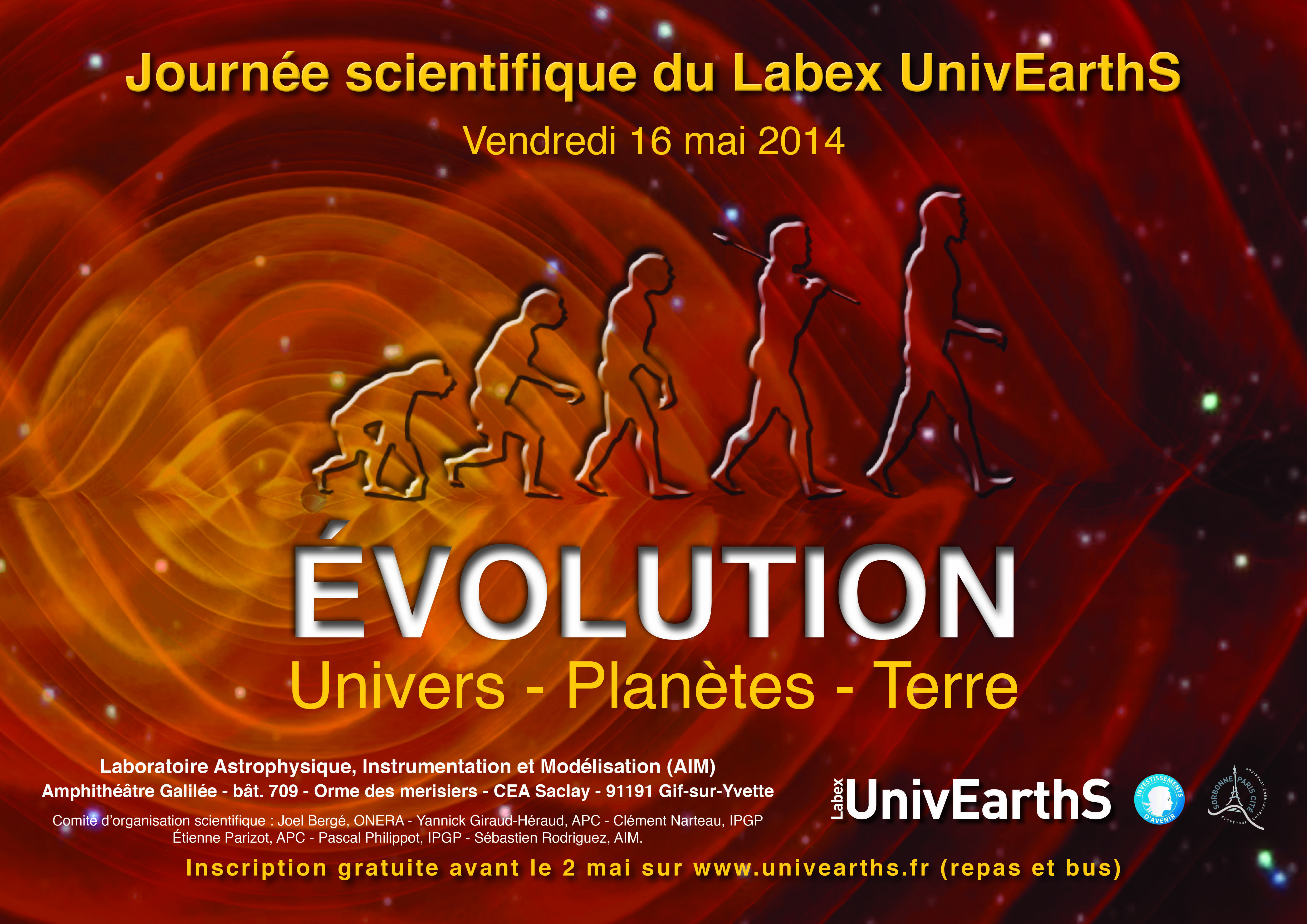 Registrations for the third UnivEarthS scientific day are opened.
The agenda is organized around 3 sessions on the Universe, planets and the Earths, will be accompanied by 3D movies and will be closed by a general CNES talk.
Presentations will take place from 10 am to 5 pm at AIM (Saclay, Orme des Merisiers).
A bus will be chartered in the morning and evening, and from the Porte d'Orleans in Paris.
Registration is free but necessary before 2nd May.
Please complete the attached form and return it to the following address : univearths2014@univ-paris-diderot.fr
Enregistrer