Graduation Ceremony of the UFR STEP – Paris Diderot University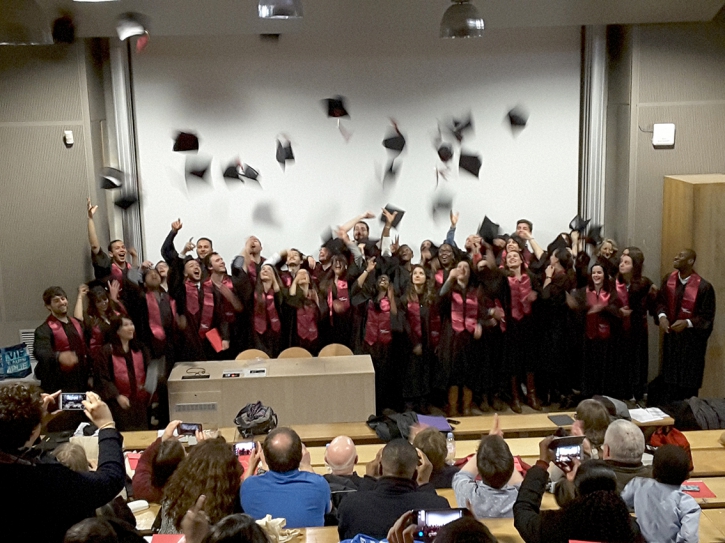 Saturday, March 17, 2018, was held the first graduation ceremony of the University Paris Diderot.
"It is in a very warm atmosphere, despite the cold and the rain, that 39 students of the UFR STEP and the Institut de Physique du Globe de Paris, holders of our Professional License and our different Masters, had answered present on the call. They came with family, for some of far away, and were given their diploma by the specialists of their research area. We hope that the success of this first edition will be school in the years to come and that this ceremony will strengthen the links between our institution and its young Alumni." said François Métivier, head of the UFR STEP.
In order to help doctoral students to spend at least one long stay abroad during their PhD, Labex UnivEarthS supports the STEP'UP Graduate School by offering financial support to cover part of the expenses of transportation and stay.