IGOSat students receive Labex governance
This summer, members of UnivEarthS' governance team took a full tour of the IGOSAT nanosatellite project and met the students who are driving this scientific adventure. Antoine Kouchner, Sotiris Loucatos, Eleni Chatzichristou and Clémence Epitalon were welcomed by Hana Benhizia, engineer and project manager, who accompanied them to students working on the nanosatellite in the editing room, computer room and clean room.
IGOsat is progressing mainly thanks to the work of successive generations of trainees. Since its inception in September 2012, the project has enabled more than 250 students, from bachelor's to thesis level, to gain initial experience in the field of space and to work on all stages of design.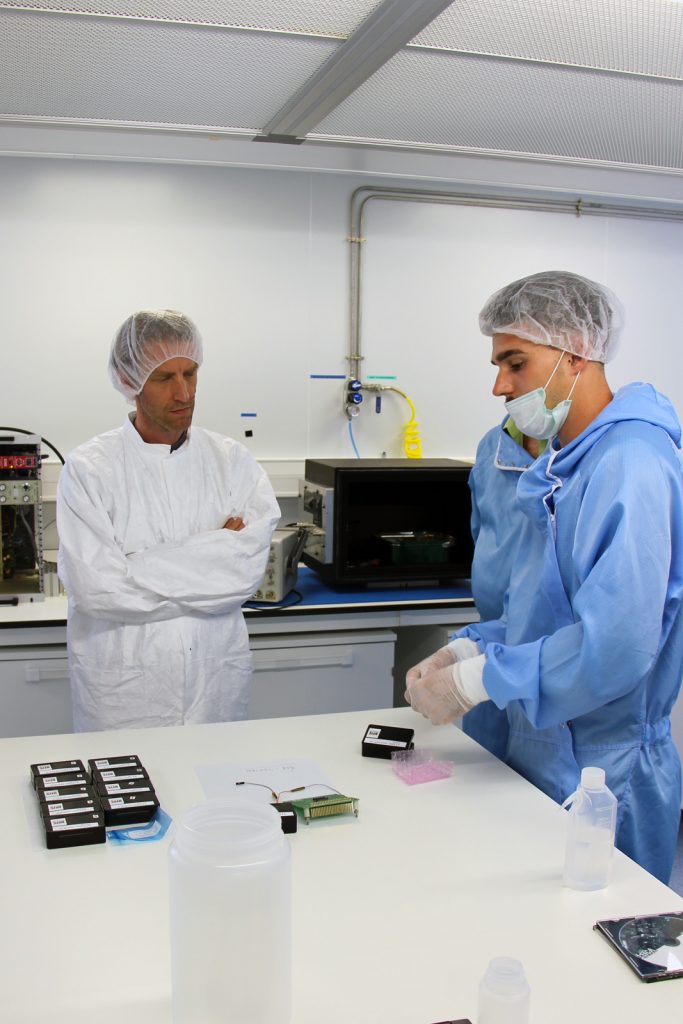 The main objective is therefore to train students who are willing and motivated by the space field in the problems and environment of space projects. In this type of project, 100% success consists in developing, from the students' work, a satellite ready to fly. However, the satellite must be designed for a scientific return, keeping in mind the intrinsic constraints of student nanosatellite projects.
In the case of IGOSat, it carries two payloads on board, a dual-frequency GPS for measuring total electronic content in the ionosphere (TEC) and a scintillator, developed in the APC laboratory, to measure the Gamma ray and electron spectrum in polar corneas and the South Atlantic anomaly (SAA). These two payloads are respectively supervised by Pierdavide Coïsson (IPGP) and Philippe Laurent (APC/CEA).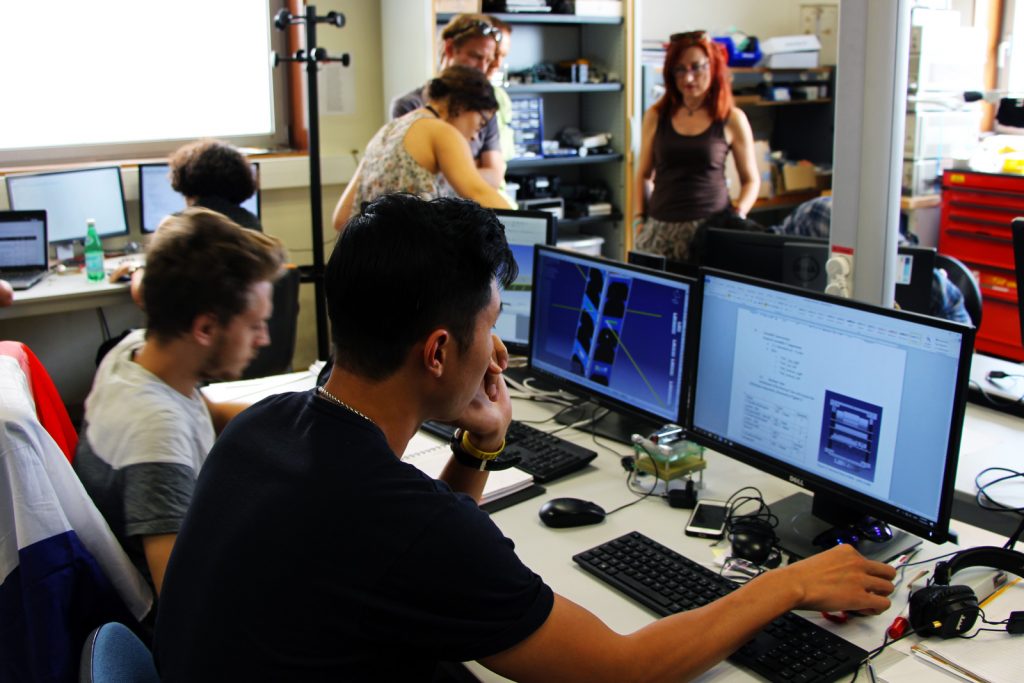 The Denis Diderot School of Engineering, as well as the STEP and OSAE masters courses have already participated in the project as part of their programme. During the internships, the IGOsat project welcomed students from French universities and engineering schools (Universities of Paris 6, 7 and 11; ISAE/SUPAERO, ESTACA, HEI, ECE, University Toulouse III…) but also from other countries (Hanoi University of Science and Technology; Rourkela National Institute of Technology, India; University of Petroleum and Energy studies, India; etc…).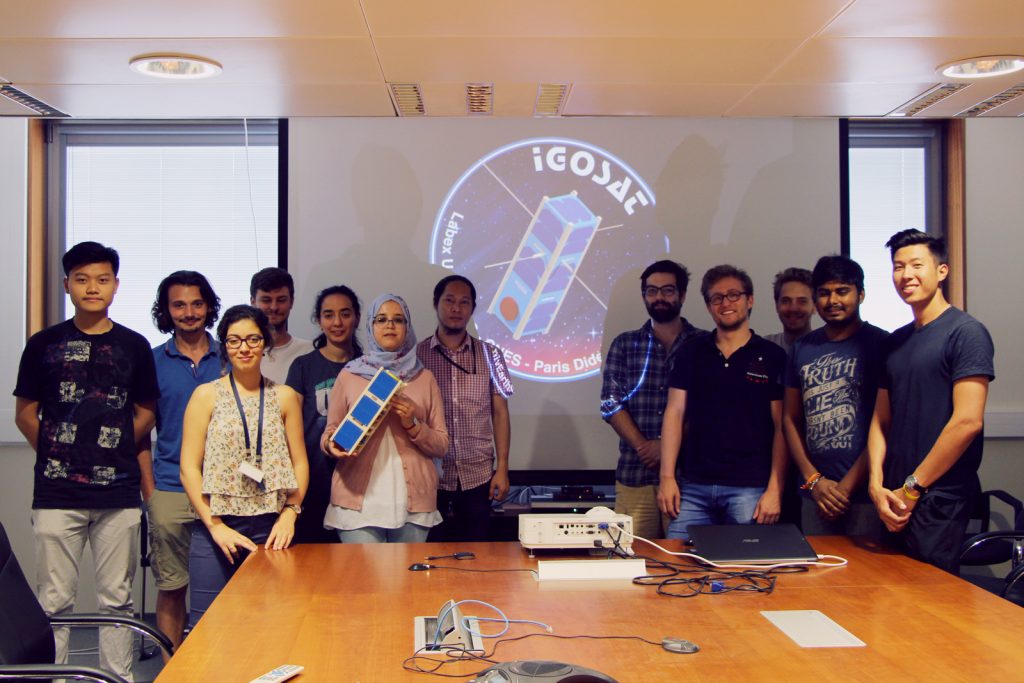 Since November 2015, a Vietnamese student, Hien T. Phan, works full time for the IGOsat project, more specifically on the detailed design of the scintillator payload and the preparation of the analysis of the mission's scientific data (thesis directors: Philippe Laurent and Hubert Halloin). The Vietnamese government is funding Hien's grant, with an additional contribution from LabEx UnivEarthS.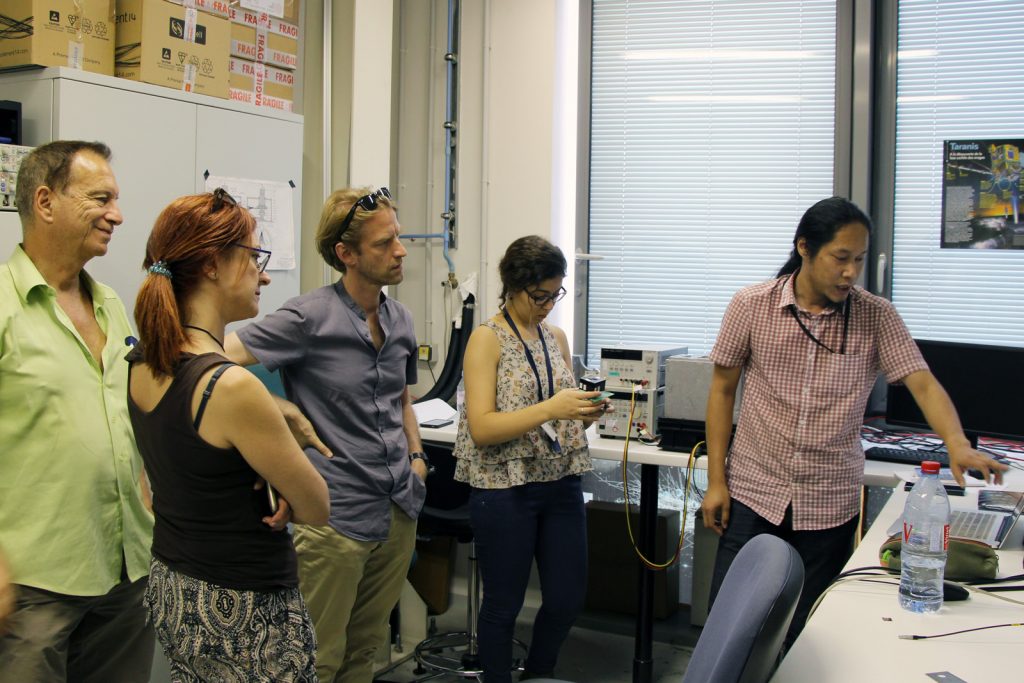 Currently in Phase D (assembly, testing and integration phase), the nanosatellite is fast approaching its launch phase, which should take place at the end of 2019. It will be a great success for all the students who participated in this great space adventure!