LabEx UnivEarthS Scientific Committee 2021
The next LabEx UnivEarthS Scientific Committee will be held on 22 & 23 November. You are invited to attend the open session, which includes the presentation of the different LabEx projects and theirs progress. Meeting online on Monday 22 November at 4 pm. Register here.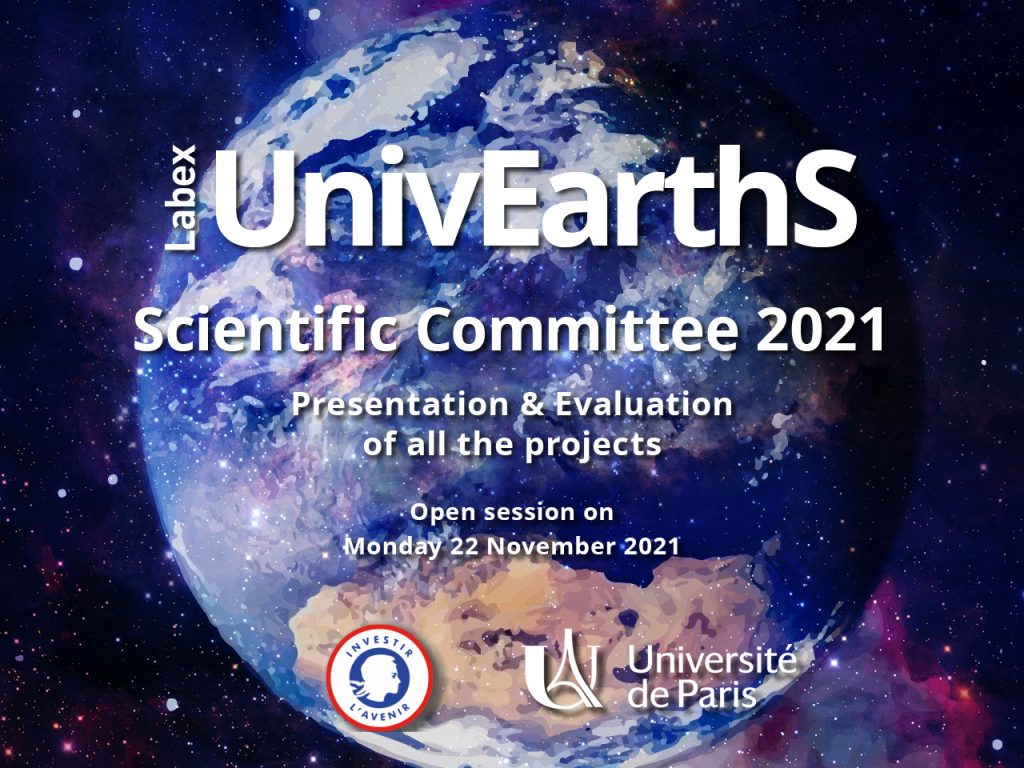 The LabEx UnivEarthS is pleased to invite you to its next Scientific Committee. The open session will take place online on Monday 22 November 2021 at 4 pm, during which the investigators of the 21 LabEx projects will present the progress of their research work. This session is open to all upon registration.
The Scientific Committee will then evaluate the projects following these presentations the next day, Tuesday 23 November, during a private session
More information, including the open session programme the link for registration, please visit the page of the event.