Call for proposal 2023-2024
The Labex UnivEarthS is pleased to announce the opening of a new call for proposals for the period 2023-2024. The objective of this programme is to encourage interdisciplinary and innovative projects, opening up new perspectives with other disciplines beyond astrophysics and geosciences.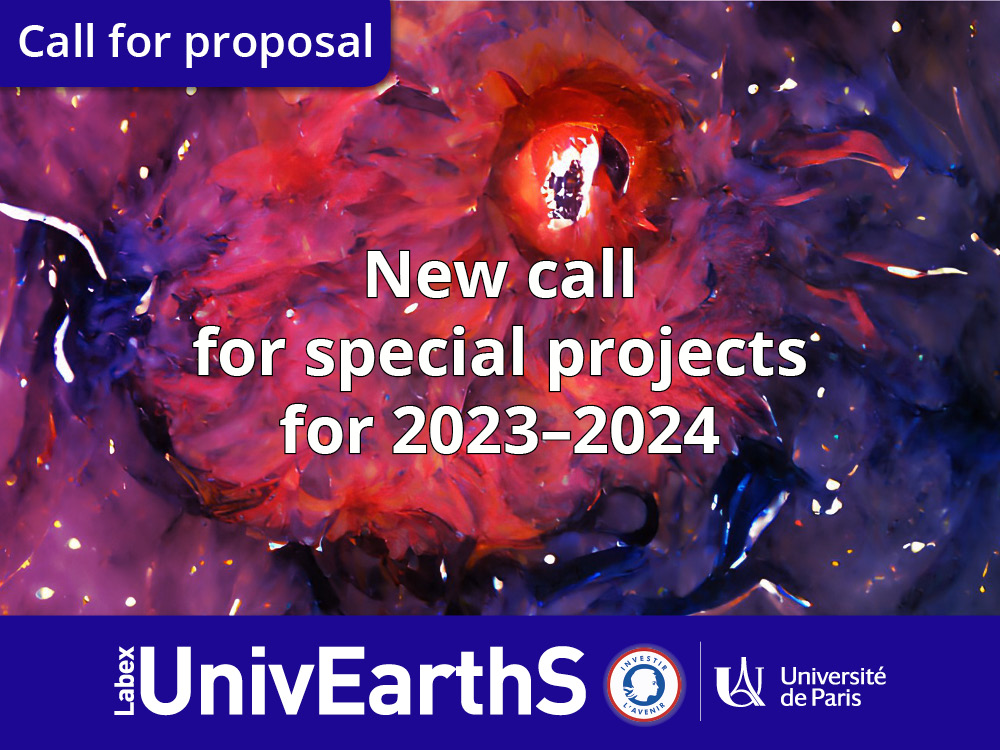 This call for proposal aims to support the development of proof of concept or feasibility studies for interdisciplinary and innovative projects and potentially initiate new research topics between the themes of the Labex (Earth science and physics of the Universe) and other research domains (e.g. biology, mathematics, environment, humanities or social sciences, chemistry, …).

The project leaders must be from one of the LabEx founding laboratories (APC, AIM, IPGP or ONERA).
Collaborations are open to all laboratories of Université Paris Cité.
The budget will be up to 120 k€ per year.
Applicants must send their project proposal to by September 12, 2022 the latest.
You can download the application form on the following link: