Review of the fourth Scientific Committee of UnivEarthS
The fourth Scientific Committee of UnivEarthS was held on October 17, 2014. About 80 people were present to witness the presentations of project progress. The number of participants is increasing every year showing the success of this event.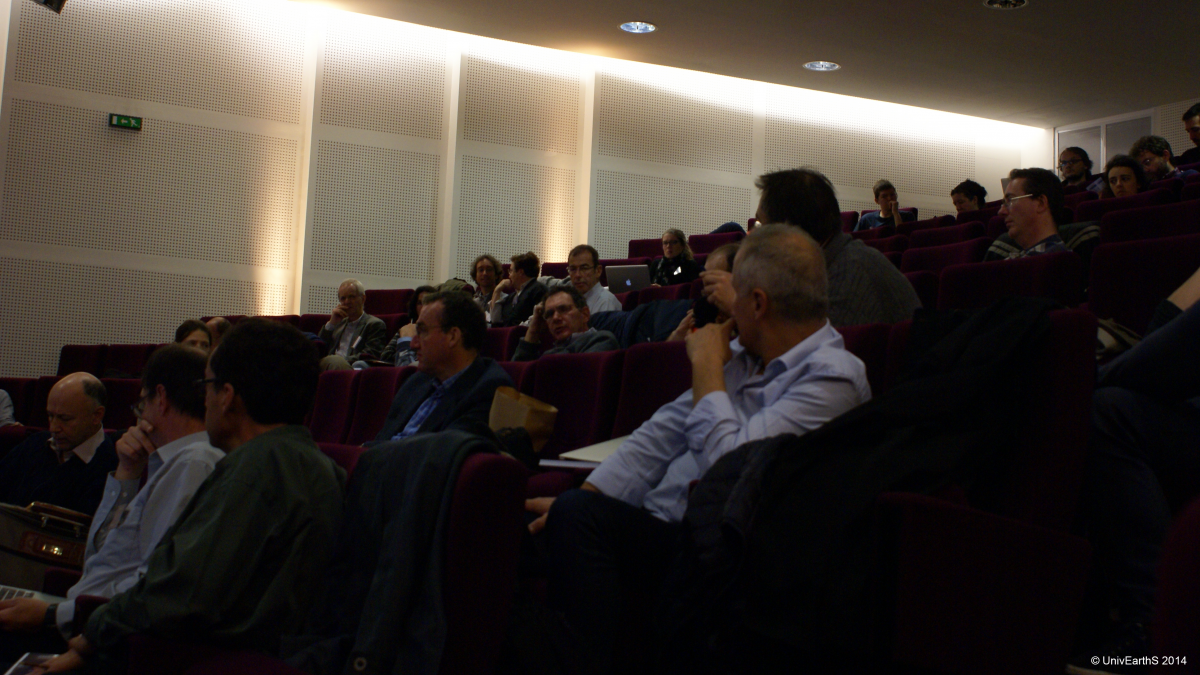 For the first time, they attended a plenary conference of one of the members of the Scientific Committee. This year it was given by Bernard MARTY CRPG Nancy, geochemistry professor at the National School of Geology and new member of the SC. He presented the origin and early evolution of the Earth's atmosphere. You can donwload his presentation : here. The very positive feedback we have had after this conference we will lead us to repeat the experience next year.
The presentations of the results and progress of different projects were a big hit. Considering the good results of the past, the SC decided to renew funding for all undergoing projects of UnivEarthS.
You can find the presentations and projects updates on their web pages.
It was also decided to fund two new young team projects both very promising for the Labex. The first one, led by Davide FRANCO, will address the direct dark matter searches with liquid argon detector. The second, led by Karl Kosack, will focus on advanced gamma rays science through the prism of the method and tools.
This meeting was an opportunity for all Labex actors  to exchange information about their common themes and to share the results of UnivEarthS.
Looking forward to see you next year for our fifth Scientific Committee.
Enregistrer