IGOSAT is hiring! Student internship topics for 2018-2019 are online.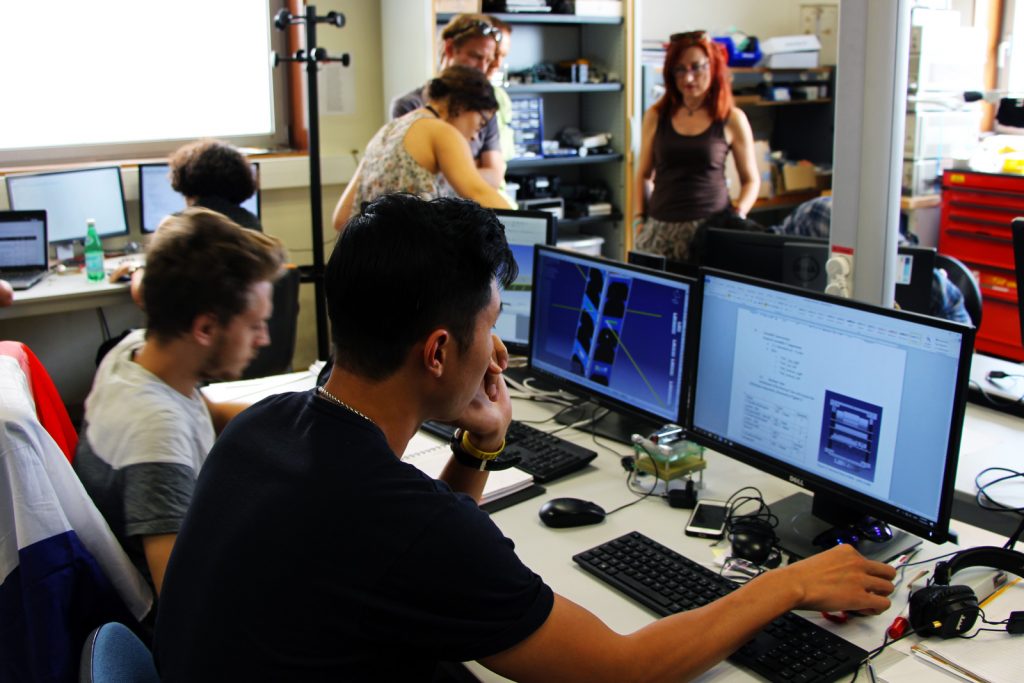 Initiated in 2012, the IGOSat nanosatellite project is entirely designed by students from L2 to thesis, and will be launched by 2019.
Since the beginning of the development, more than 250 students have participated in the design, tests and simulations of the mission. It also benefits from the support and expertise of researchers and professors from Paris Diderot University and its associated laboratories: APC, IPGP and AIM.
The internship topics are published here and on the official project website for the start of the 2018-2019 school year:
Functional tests and assembly of IGOSat Internship proposal
Flight Software Engineer Internship Proposal
Flight Software and Instrumentation Scintillatior payload internship proposal
Electronic Design and Test Engineer Internship proposal
Would you like to participate in the project? We are interested in all profiles! Do not hesitate to contact Hana Benhizia, Project Manager, to see with her how your skills can be used and promoted within the IGOSat project.
Tip: prepare a CV and cover letter!
To go further:
IGOSAT page on UnivEarthS website